Support IPRS every time you Shop on Amazon.com
Amazon.com makes it easy for you to help IPRS without it costing you anything extra.
Register with Amazon Smile and select Innovative Products Research and Services, Sanford, NC, then make your purchases and check out. It is as simple as that. Amazon will send a small percentage (0.5%) of the purchases directly to IPRS's account. Thank you.
Follow the simple instructions below.
Step 1. Sign in on Amazon Smile (https://smile.amazon.com) using your regular Amazon account name and password.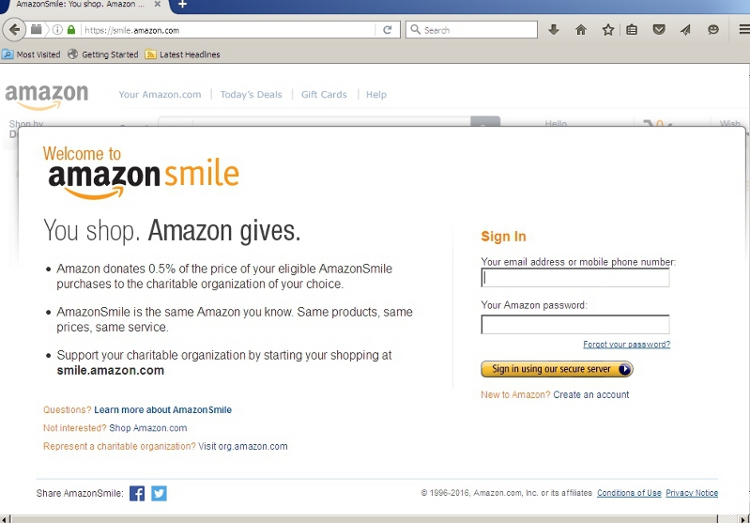 Step 2. Click on Your Account and scroll to the bottom under Settings and click on Change Your Charity.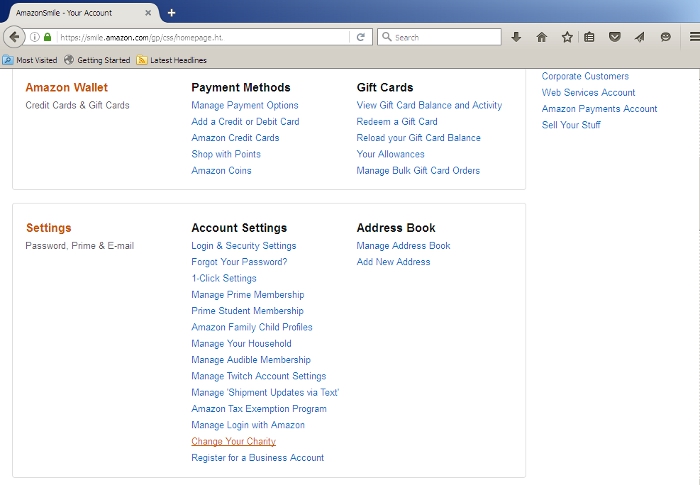 Step 3. On the next screen go to the bottom to Pick your own charitable organization: and type in Innovative Products Research and Services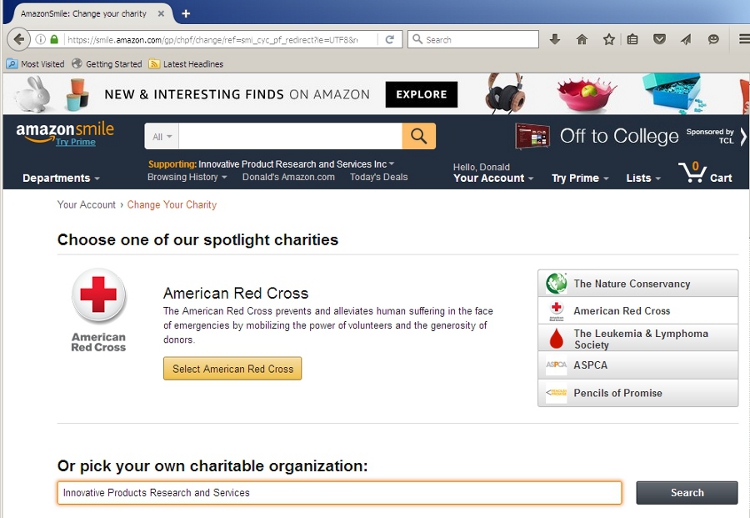 Step 4. After typing in the name,

Click on Search. Scroll to our name (based in Sanford, NC)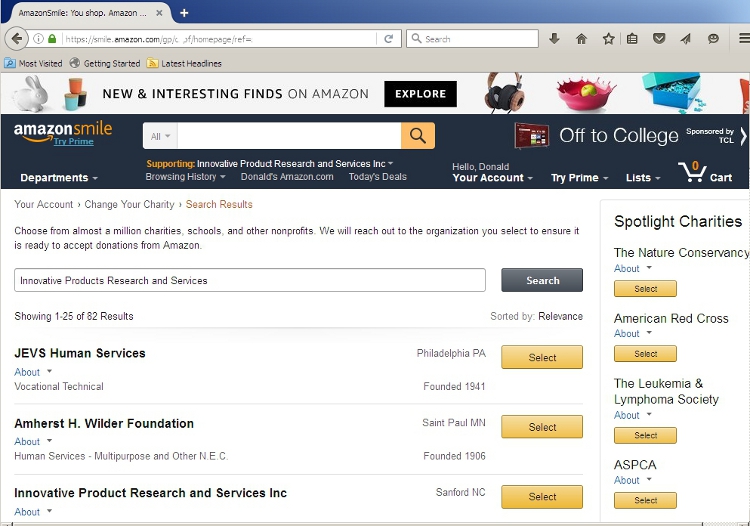 Step 5. Click on our Select button.
You will be taken to the following page (shown here in two parts).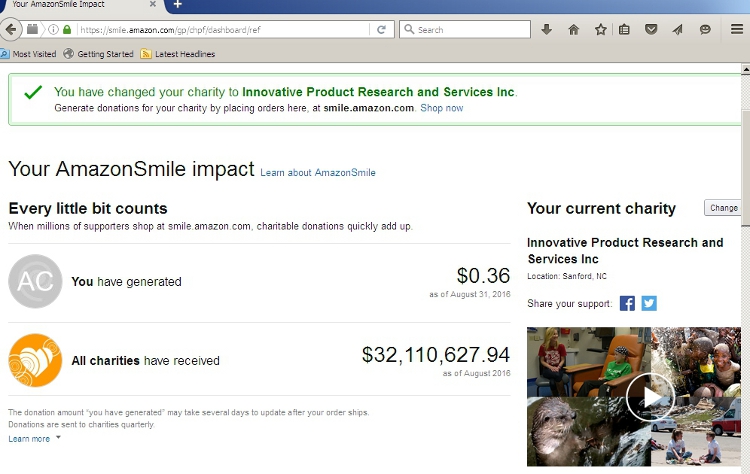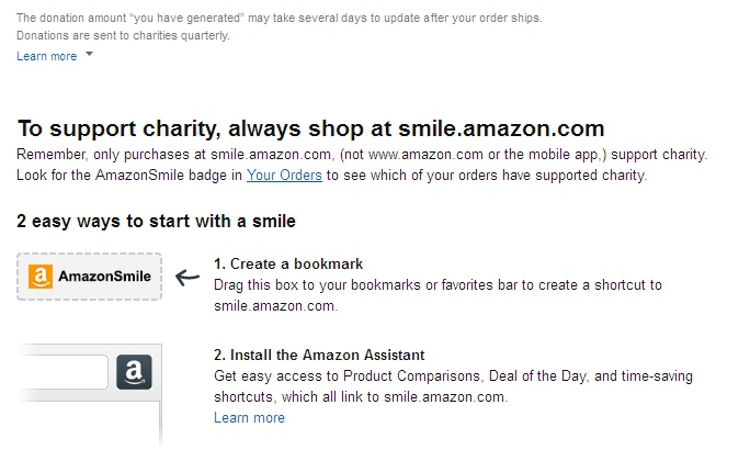 Step 6. You may now go back to the top and Click on Shop Now. You will see a modified Amazon screen that shows you are supporting us as you shop.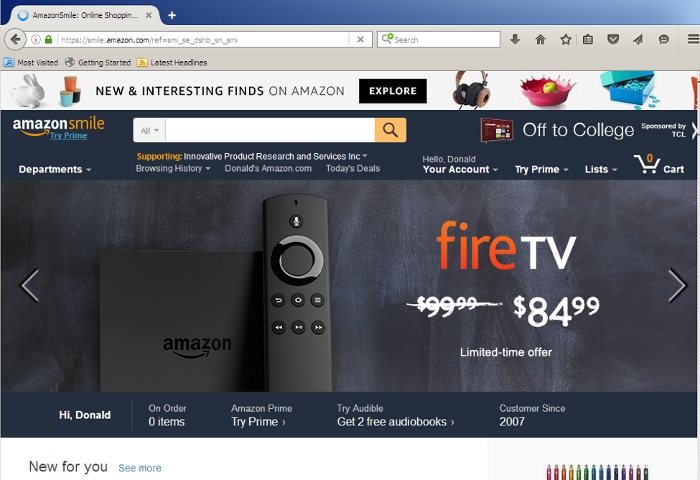 Thank you very much!

Once you are registered, you donít have to do anything further. Just log in to Amazon through the Amazon-Smile link

and you will be brought directly to the shopping panel illustrated above.
---
© 2015-2020 All Rights Reserved, IPRS Inc.
Revised: February 18, 2020